VILLA N°30
From 6 to 10 bedrooms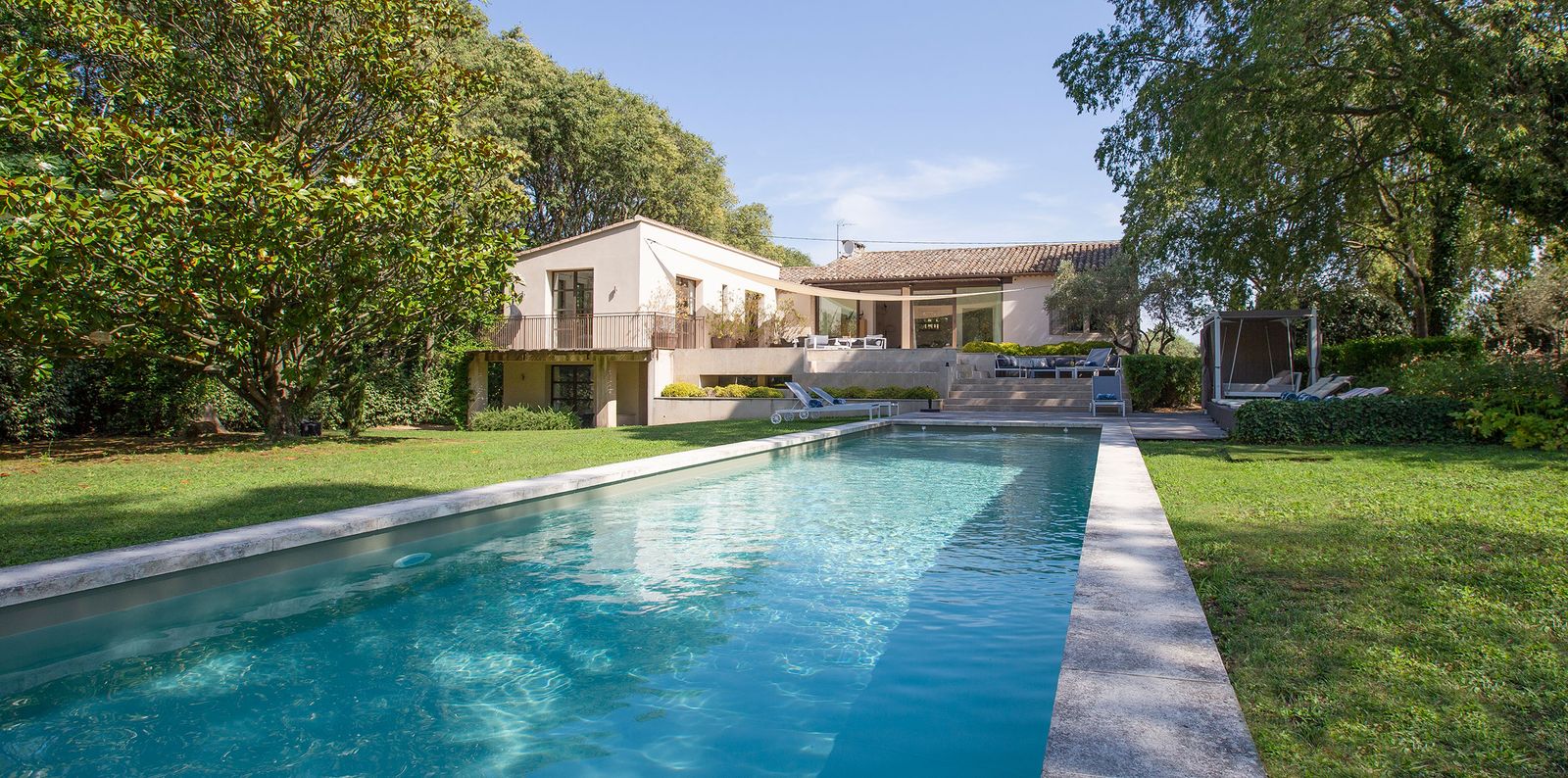 Contemporary house for rent in Saint-Rémy-de-Provence

Family villa for vacation in Provence with 6 bedrooms and heated swimming pool
Within the verdant nature, this very beautiful property, restored with a decided taste for purity is an ode to light. Very high ceilings, amenities and features that make use of cutting edge technology spread over 360 sq. m. Ideally situated at the foot of the Alpilles and a few minutes from the center of St Remy de Provence.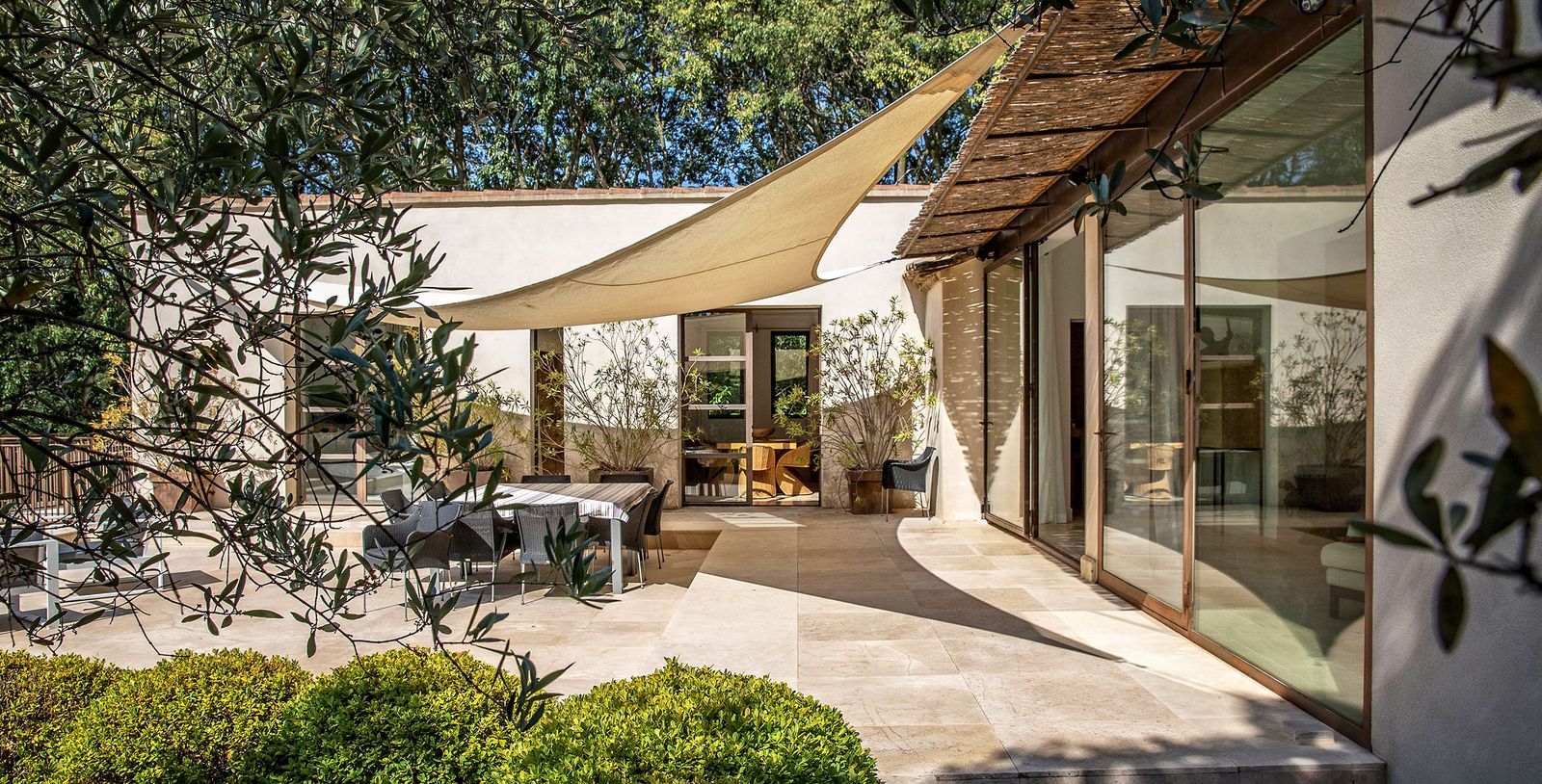 Its garden at the foot of the Alpilles
Amenities and features
Two double bedrooms and private bathrooms.
A Movie room
The pool house is located under the property's terrace
Beautiful living room with fireplace, which opens onto the terrace overlooking the swimming pool. Large, fully-equipped modern kitchen with a spacious dining room. Each of the rooms opens directly onto the terrace and the garden. On the west side of the building a double room and private bathroom on the lower level, is accessible by a staircase from the bedroom. On the east side, two bedrooms, one with a double bed and the other with two single beds, share a bathroom.
Each double bedroom has a private bathroom.
The farmhouse is built in a 3,800 sq. m wooded garden. Prime, peaceful location, that is not overlooked. A large heated swimming pool Sheltered, shaded outdoor patio.