VILLA N°44
Up to 5 bedrooms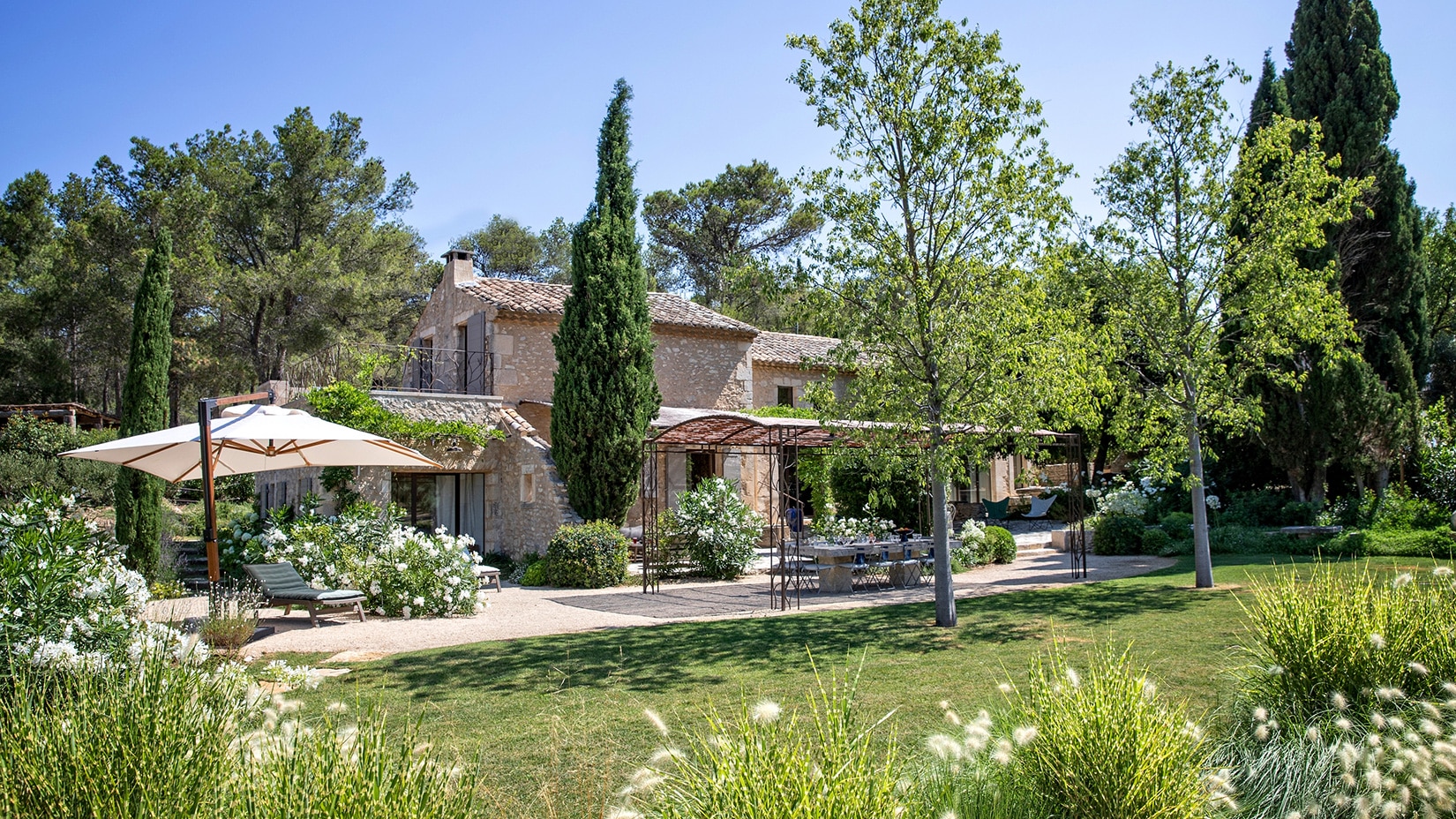 Exceptional mas in Saint-Rémy-de-Provence
A little jewel of elegance and refinement to rent just a few minutes from Saint-Rémy-de-Provence, in the heart of the Alpilles Natural Park.
Set in 5 hectares of land, this exceptional mas has been subtly renovated to offer you a charming break in the heart of nature, in a complete privacy. The property balances tradition and modernity, ensuring comfort and peace.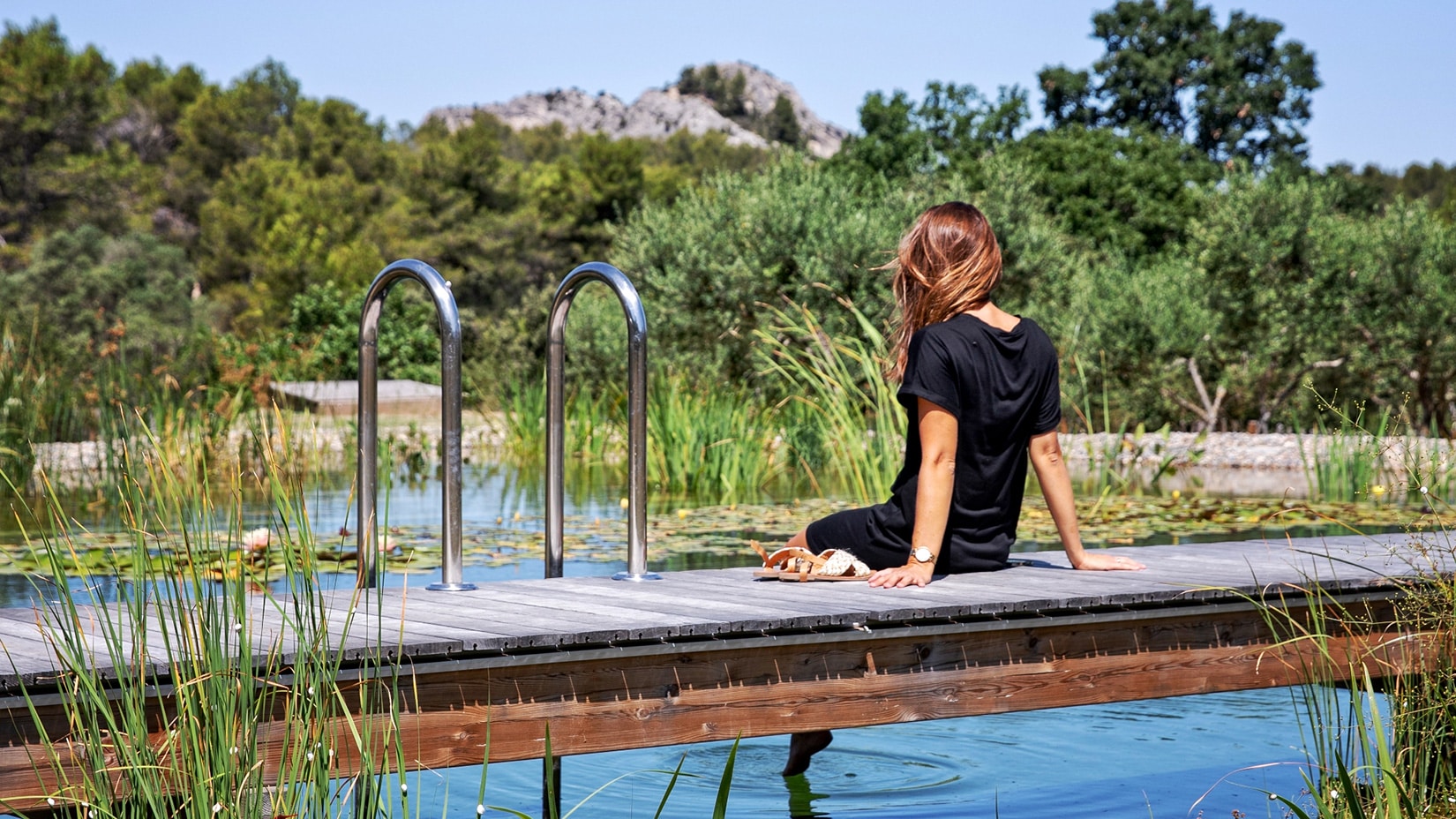 • A unique location in the Alpilles mountains
• A natural swimming pool nestling in the garrigue
• A "Magic Box" hiding a bar and outdoor kitchen in an enchanting setting
• A vegetable garden for your finest recipes
The first thing you notice about this home is the sparing use of materials. A large kitchen under a cathedral roof gives you the opportunity to simmer garden produce. The living room with its Provencal fireplace is like a secret refuge. Two of the equally spectacular bedrooms are on the ground floor with direct access to the outside and decorated with softness and elegance, respecting the origins of the Provencal house.
Each of the two bedrooms offers a particularly unique view of the Alpilles massif. One has a private terrace and both have independent access from the outside.
The rooms are spacious, bright and tastefully decorated, each with its own private bathroom.
Nestling in 5 hectares of grounds, the house is surrounded by olive trees and lavender, where the walls and stones whisper a thousand stories. An incredible table is the centrepiece of the garden. Provence is synonymous with pétanque as well as a summer kitchen and lounge in an enchanting setting.
A few steps away, you'll discover a vast natural swimming pool nestling in the garrigue. Surrounded by daybeds for relaxing, not forgetting the song of the cicadas…